A Wildlife Sanctuary is a place reserved for wild animals and birds. A Wildlife Sanctuary is also a refuge for injured animals. Once treated they are released but they can stay there if they had ghastly injuries which could be dangerous for them if they stayed out in the wild again.
A wildlife sanctuary plays the most important part of preserving endangered species and rare species. A wildlife sanctuary has a research team which creates home-like conditions for these animals and breed them until they have reached safer levels. By visiting a wildlife sanctuary one will understand how important wildlife is for mankind.
A child will understand the importance of stop crimes against animals and let them be free in their natural habitat. By visiting a wildlife sanctuary a person will realize that it is high time we stop taking measure for our expanding population and actually think about controlling it because we are hurting all the animal and bird species that were created along with us.
Gudavi Bird Sanctuary
Gudavi Bird Sanctuary. Located Shimoga district in the State of Karnataka, this sanctuary is at a distance of 16 km from the Sorab town. It is one of the best bird sanctuaries in Karnataka. This birds sanctuary is ideal for bird watching and nature lovers, this sanctuary is very picturesque and a delight to visit.
The bird sanctuary is around 0.74 sq. km. This sanctuary is surrounded by Gudvi Lake with the trees on its banks; it makes the sight more beautiful in the months of monsoon. The lake is filled with water throughout the rainy season. In the survey, there were 217 species of flora and fauna, belonging to 48 families in the bird sanctuary.
There are no accommodation facilities at the sanctuary. The best time to visit the Sanctuary is from June to October. The ideal season to visit the sanctuary is monsoon period.
Attiveri Reservoir
The bird sanctuary is just 15 km from the village Mundgod and about 43 km from the Hubli-Dharwad district. The sanctuary is a quiet and serene place, ideal for bird watchers. It is located in the Attiveri Reservoir and has riverine and deciduous forests surrounding the area.
The variety of birds visits this reservoir every year. The sanctuary covers 22.3 sq km of land, out of which, 1.01 sq km is the reservoir and the remaining area is the forest cover. There are 79 species of birds which arrive every year from 22 countries.
The best time to visit from November to March. Variety of birds are Barn Swallow, Brown Shrike, Southern Grey Shrike, Rose-ringed Parakeet, Bay-backed Shrike, and many more.
Kaggaladu Bird Sanctuary
The Kaggaladu Bird Sanctuary is the second largest painted storks sanctuary in South Asia, right after Kokkare Bellur. This sanctuary is a must visit for bird watchers, as the beautiful birds can be seen nesting in the region all through the peak season.
The best season starts in February and runs through till August. In the month of August you can see the remaining few birds, or as the locals say, the lazy birds! It is located 130 km from Bangalore and is a mere 3-hour drive. Try to visit during a weekend for a delightful experience in nature watching birds roosting. The nearest town called "Sira", the recommended way to get here is through the Bangalore-Pune Highway. Sira is around 50 km from Tumkur city.
Kaggaladu is one of the best Birds Sanctuary in Bangalore. Several species of foreign birds also flock to this sanctuary. Kaggaladu Bird Sanctuary in Karnataka, thus, has also become a popular tourist destination. From Sira district the forest reserve is accessible from Sira and Tumkur by road. The nearest railway stations are Bangalore and Tumkur.
Bannerghatta National Park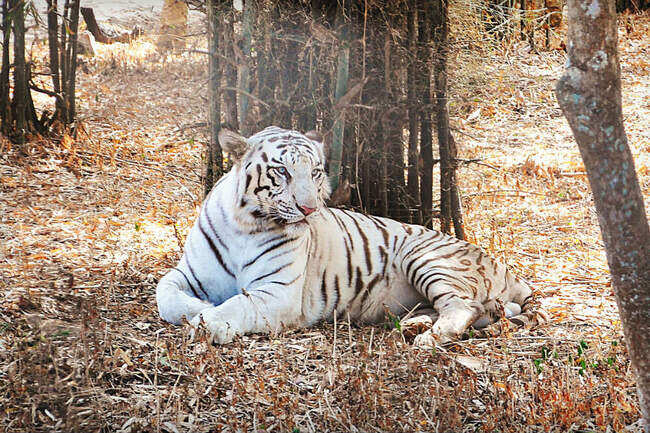 Bannerghatta National Park was located just 22 km from Bangalore City and can be reached by regular bus from the city. Bannerghatta National Park has provided many safari options for visitors including the Lions and Tiger Safari, the Herbivore Safari, and the Bear Safari.
Visitors can directly observe the animals in a secure safari vehicle while the animals roam in their natural environment. Bannerghatta National Park is one of India's most famous parks. Bannerghatta National Park has an elephant sanctuary. It is a barrier in and forested and provides a safe place for elephants to roam freely.
It covers 122 acres of land. The best time to visit Bannerghatta National Park is between September and January each year, based on the tropical climate.
Nelapattu Bird Sanctuary
Nelapattu Bird Sanctuary is one of the best bird sanctuary in India, located in Nellore district, Andhra Pradesh. It has an area of 458.92 hectares. It is an important breeding site for the spot-billed pelican. Nelapattu has two major plant communities, Barringtonia swamp forests, and southern dry evergreen shrub.
Southern dry evergreen shrub covers most of the sanctuary, including the 88 hectares of unreserved forest and 288 hectares of Kalluru Reserved Forest. This forest sapling can survive total submersion during the long duration of flooding. Around 189 bird species can be found at Nelapattu Bird Sanctuary, 50 of which are migratory.
There are a lot of entertainment and cultural programmes also take place at the sanctuary during this festival, and ecotourism is also promoted. Best time to visit this sanctuary is from September to January.
Related Post